HELICOPTERS: ONLINE RESOURCE LINKS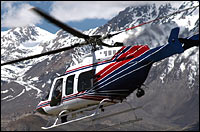 Helicopters: Complex Machines
How Helicopters Work

Helicopter Aerodynamics

Concepts Behind Helicopter Aerodynamics

Helicopter News & More

Helicopter Photos

More Helicopter Photos

All About Helicopters - Resources for professionals, pilots, students, and enthusiasts.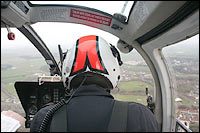 Helicopter Associations
Helicopter Association International

National EMS Pilots Association

International Association of Flight Paramedics

The DUSTOFF Association: The DUSTOFF Association is a nonprofit organization for Army Medical Department enlisted and officer personnel, aviation crewmembers, and others who are (or ever were) engaged in (or actively supported in any capacity) Army aeromedical evacuation programs in war or peace.
Online Community for Helicopter Professionals
Helicopter Links (Misc.)
Helicopter Accidents Reference

Helicopter History Website
NOAA's Aviation Weather Center
Legal Resources
The North Carolina Academy of Trial Lawyers - A community of North Carolina lawyers, paralegals, and other legal personnel dedicated to protecting the rights of people.

>> Next Page